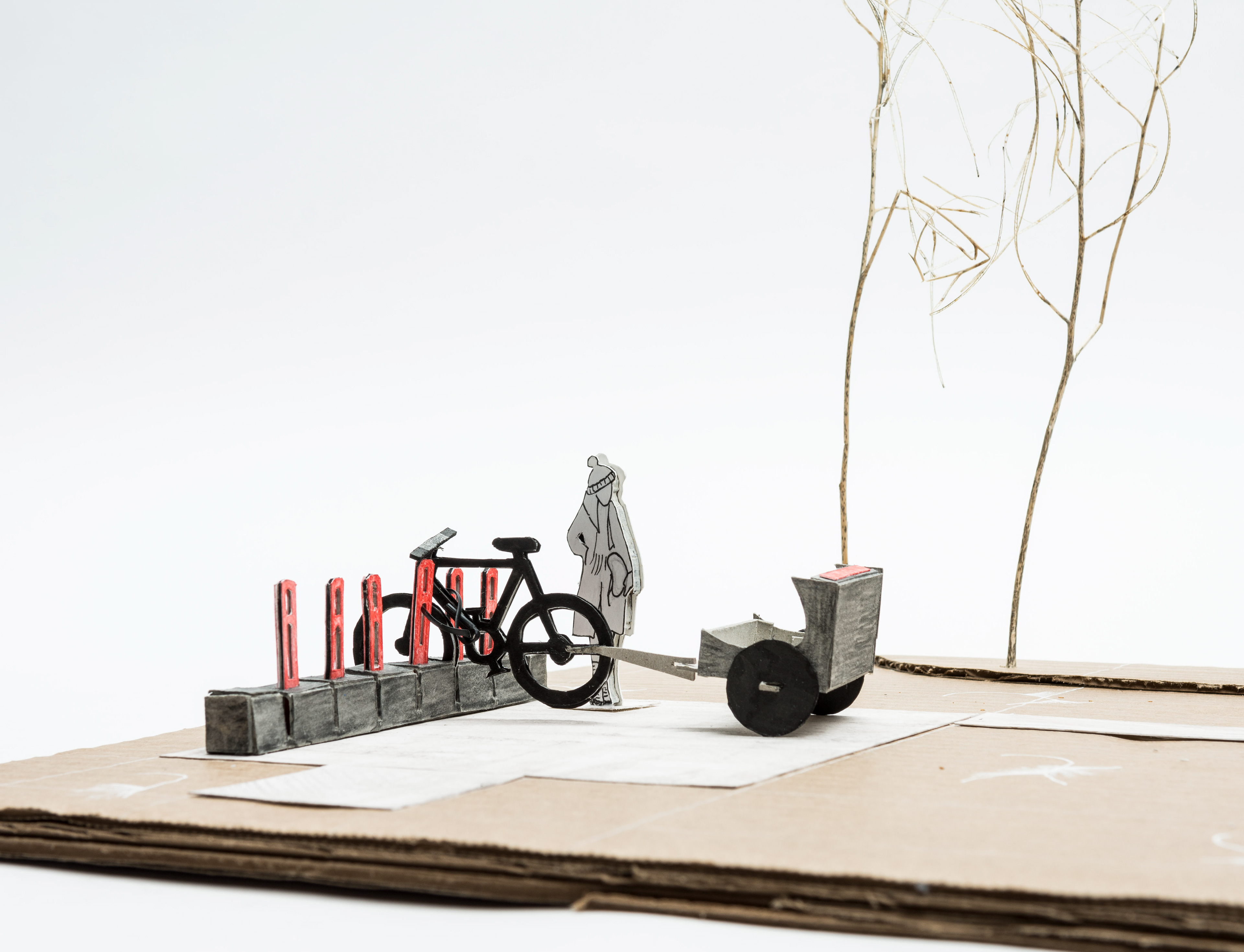 An intervention to encourage and support Colorado's popular mode of recreation - bicycling. This addition to the park is engaging for any Central Park user and easy-to-access from the bike path. It features:
-Much-needed additional bicycle parking, providing the space needed for those with bike 
extensions and trailers
-A bicycle-fix station, where one may pump air into tires or perform basic fixes
-A disassembled mountain bike wall, encouraging interaction with bicycle parts and offering maps and info on the local area
-"Mountain Tables" - a peek at scaled-down versions of popular mountain bike destinations
This project was chosen to be displayed at ENVD's Open House.