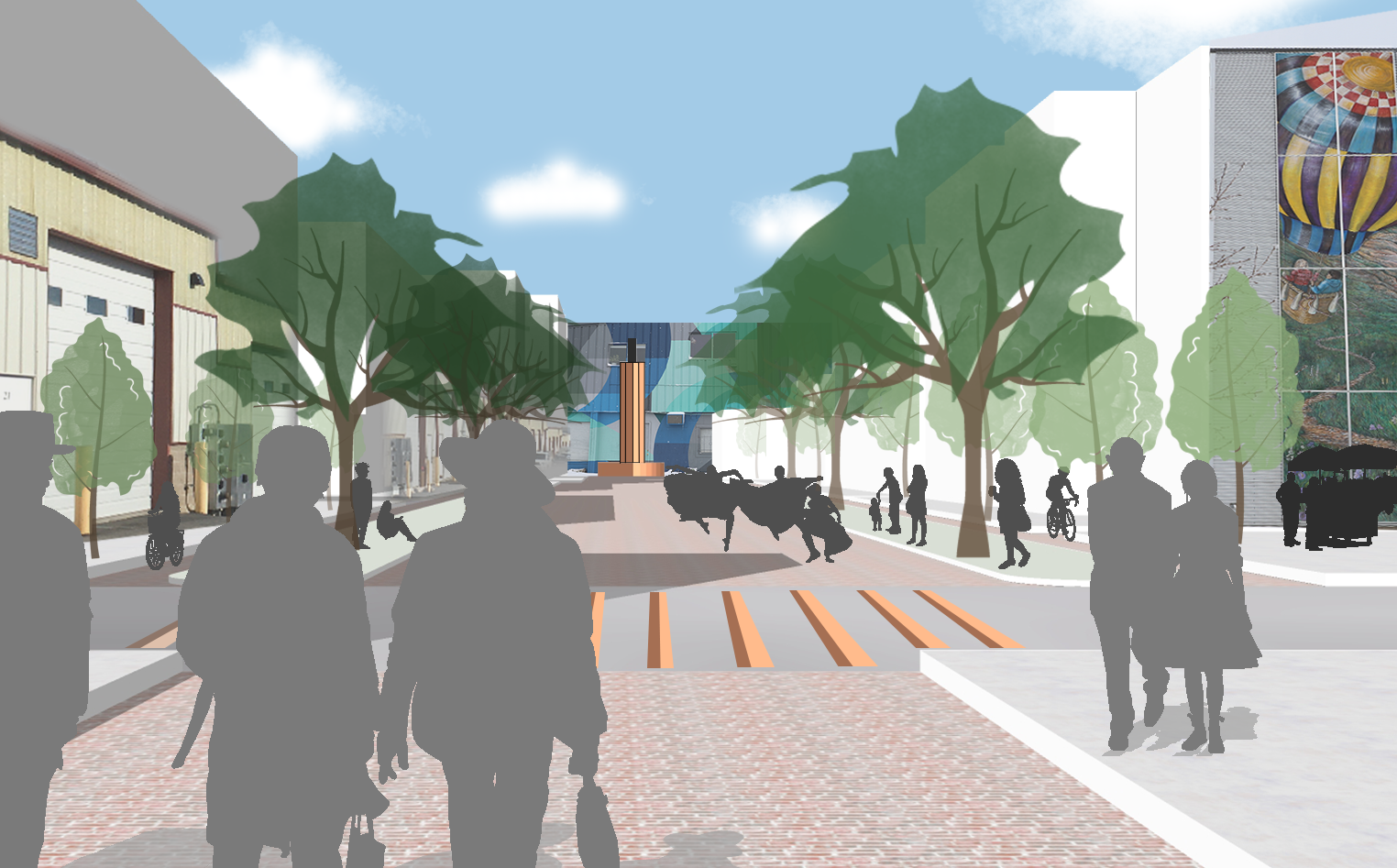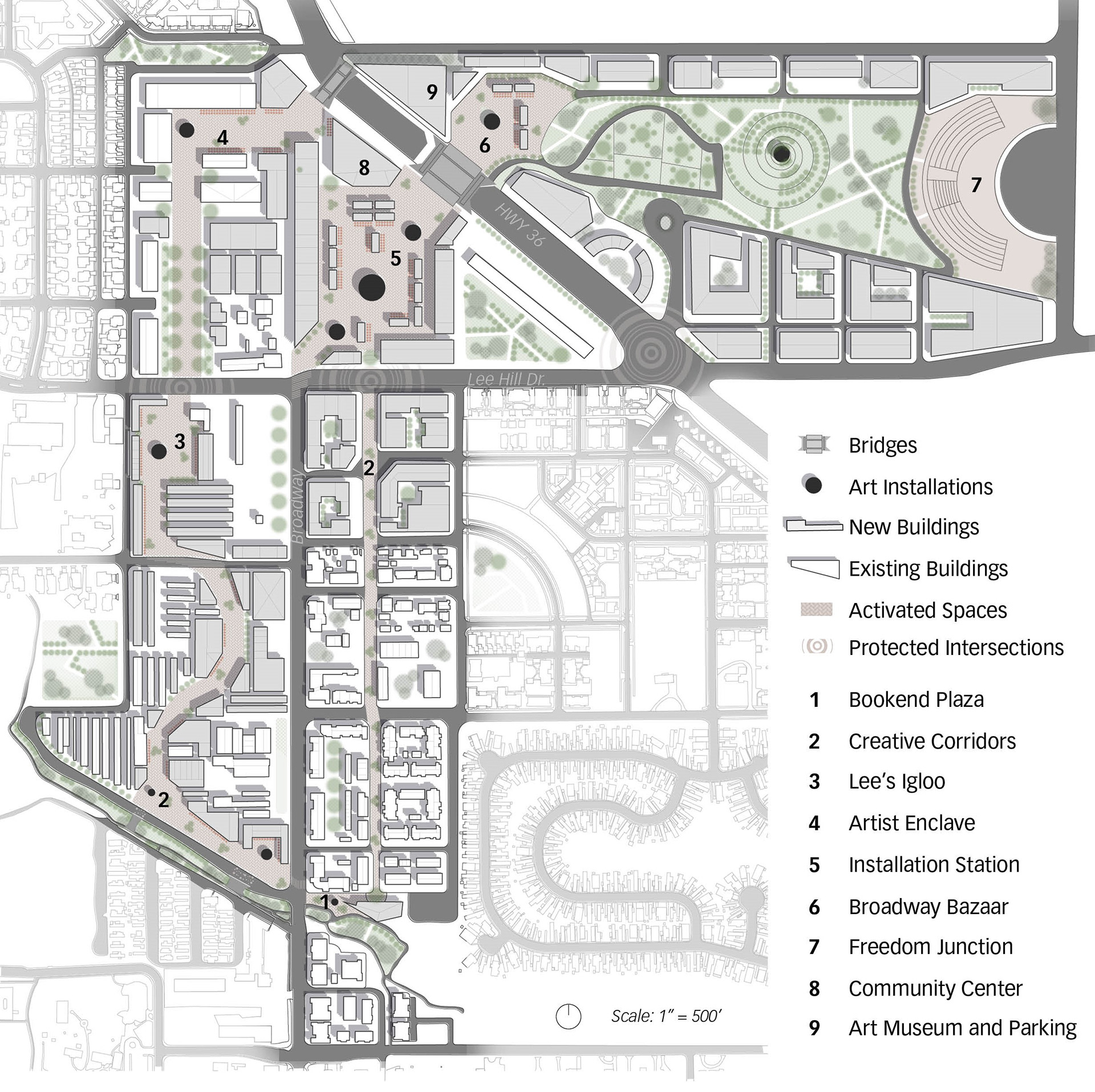 The North Boulder Arts Distri

ct is an existing cultural hub in north Boulder, C

O. What could it be like in the year 2100? This project is a Master Plan for the area, presented in book format. It was a group project consisting of several phases: research and analysis of the area (including stakeholder and SWOT); precedent research and visioning exercises, diagramming and strategizing urban design and form, and presenting the intervention through renderings, diagrams, and book pages.
Personal contributions to the project include all work on this page: 3D renderings, Site Map, Book layout design and content, and urban design model of "node and connections" throughout the North Boulder Arts District.
-Evaluation of an urban area, considering zoning, transportation, open space, housing, economy, history, ecology, etc.
-Site plan strategizing and development on an urban scale, considering urban form and regulatory constraints
-Basic use of GIS techniques applied to urban design and planning for urban analysis
-Basic book layout skills 
-Semi-realistic rendering technique using Sketchup as base, rendering in Adobe Photoshop, and implementing local photographs 
-Continued practice with diagramming techniques