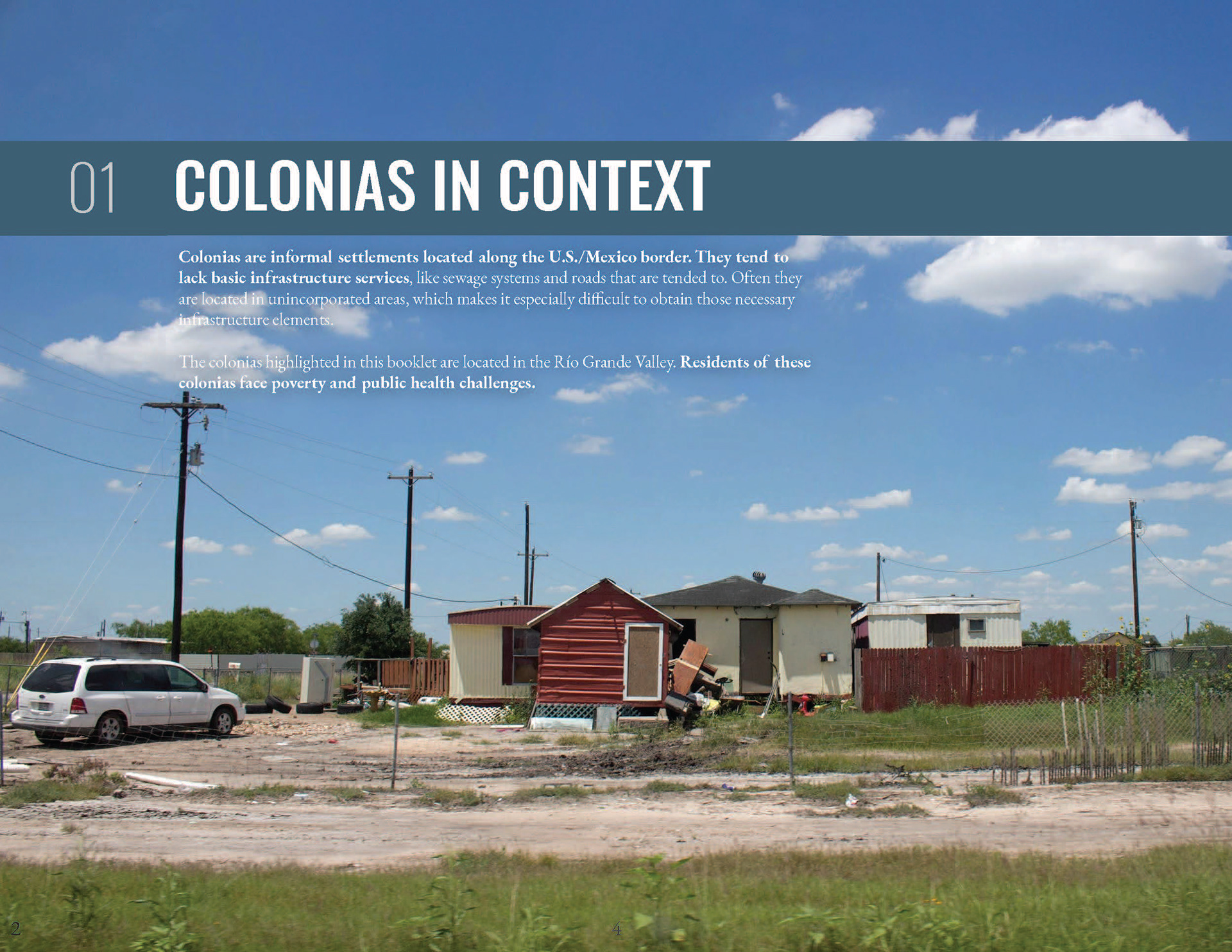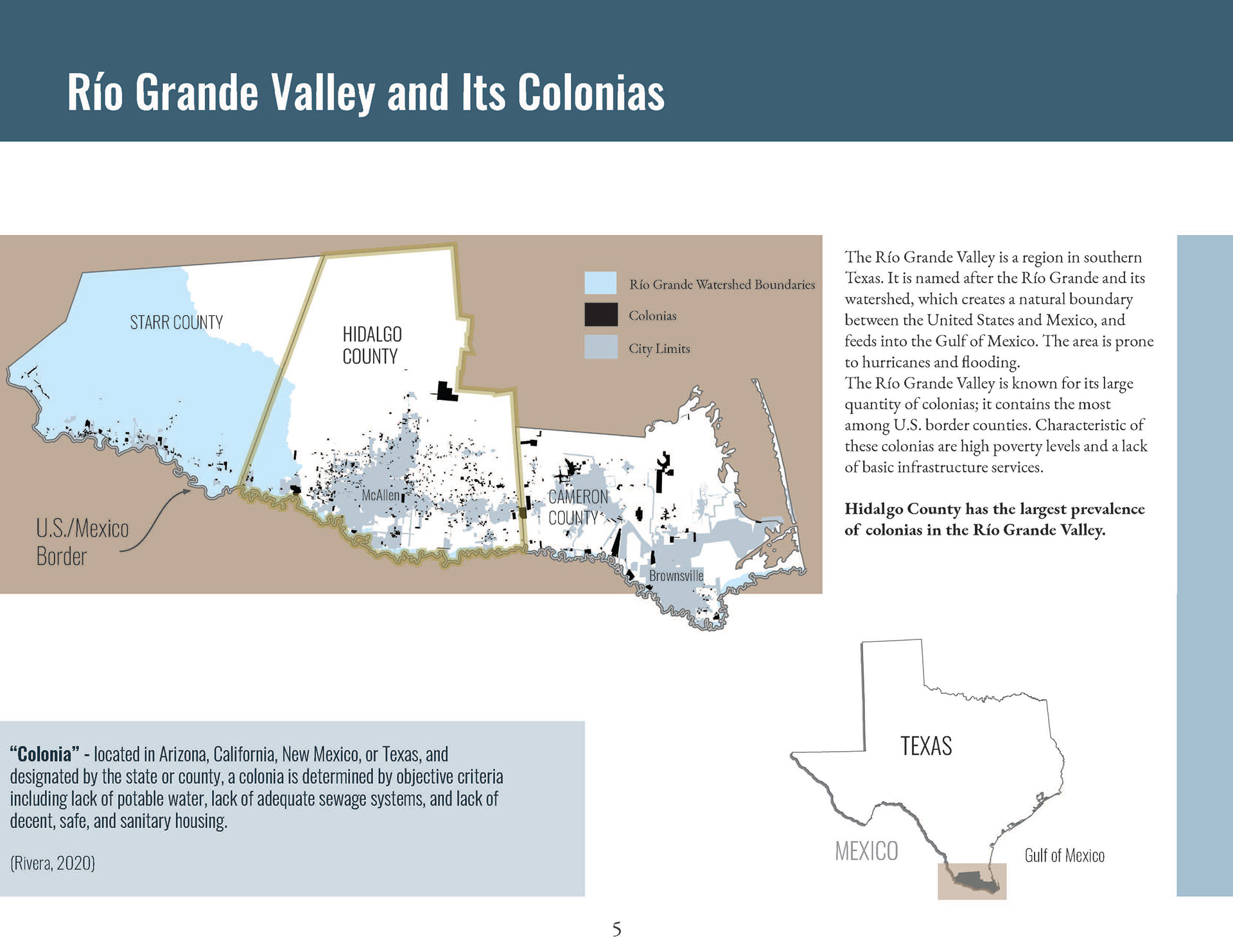 The colonias of southern Texas are informal settlements characterized by poverty and a lack of basic services. What are the biggest challenges they face, and how can we offer urban design and planning solutions that serve these communities? The output of this inquiry is a sixty-page book, examining public health in the area, its exacerbators and feedback loops, and providing various interventions. This was a group project with Yidan Li and Weichun Liao. 
This project entailed exploring concepts of climate change and its societal impacts; resilience and vulnerability of communities, and community planning; dissecting systematic challenges in a region, and designing unique and accessible solutions, a playbook the community could follow.
Personal contributions to the project include all work on this page, book layout design and content, maps, and the Wellness Overlay District. This uses the planning concept of an overlay zone to put in place measures that support well-being and quality of life. The overlay zone uses both urban design solutions and planning solutions to make the option of healthy living an easier one.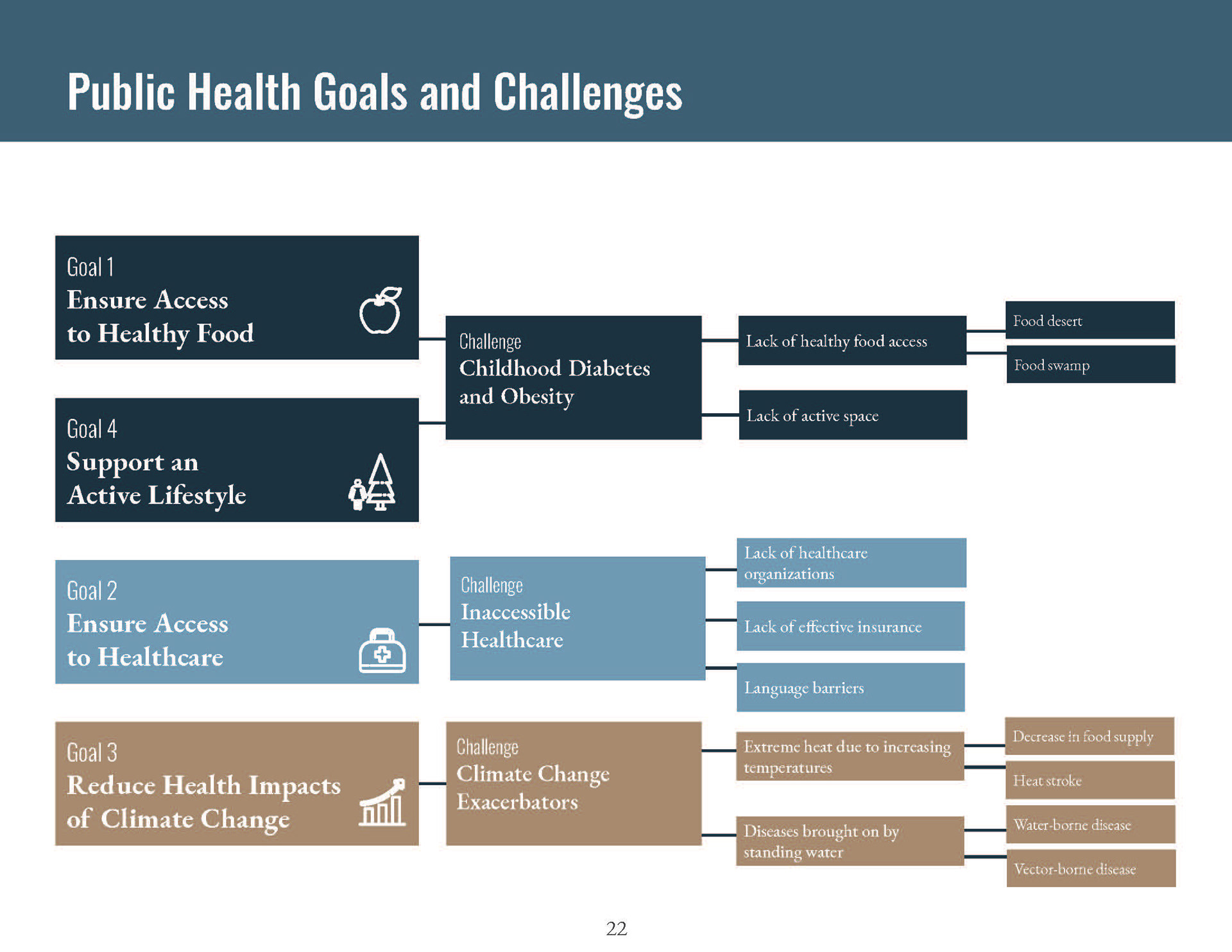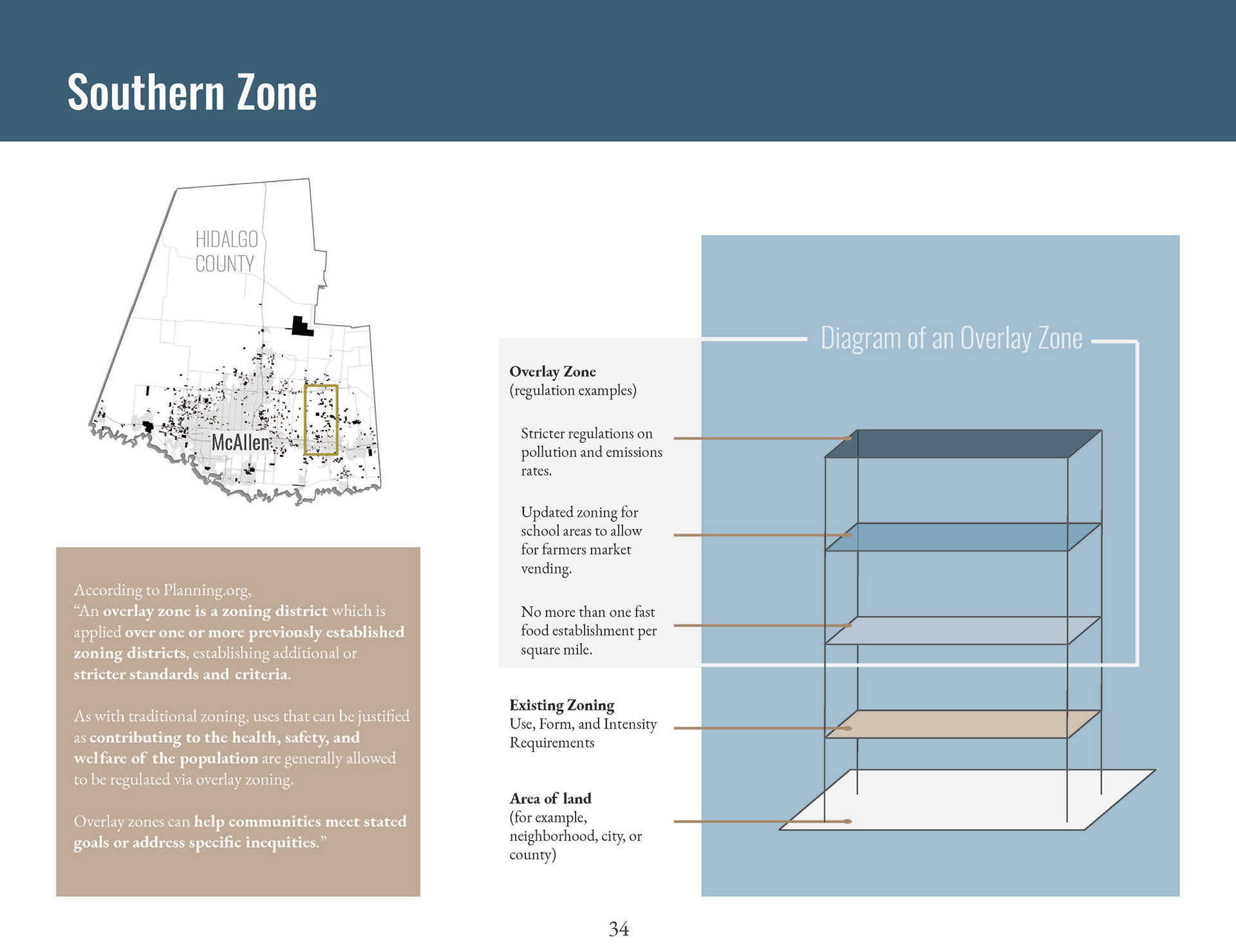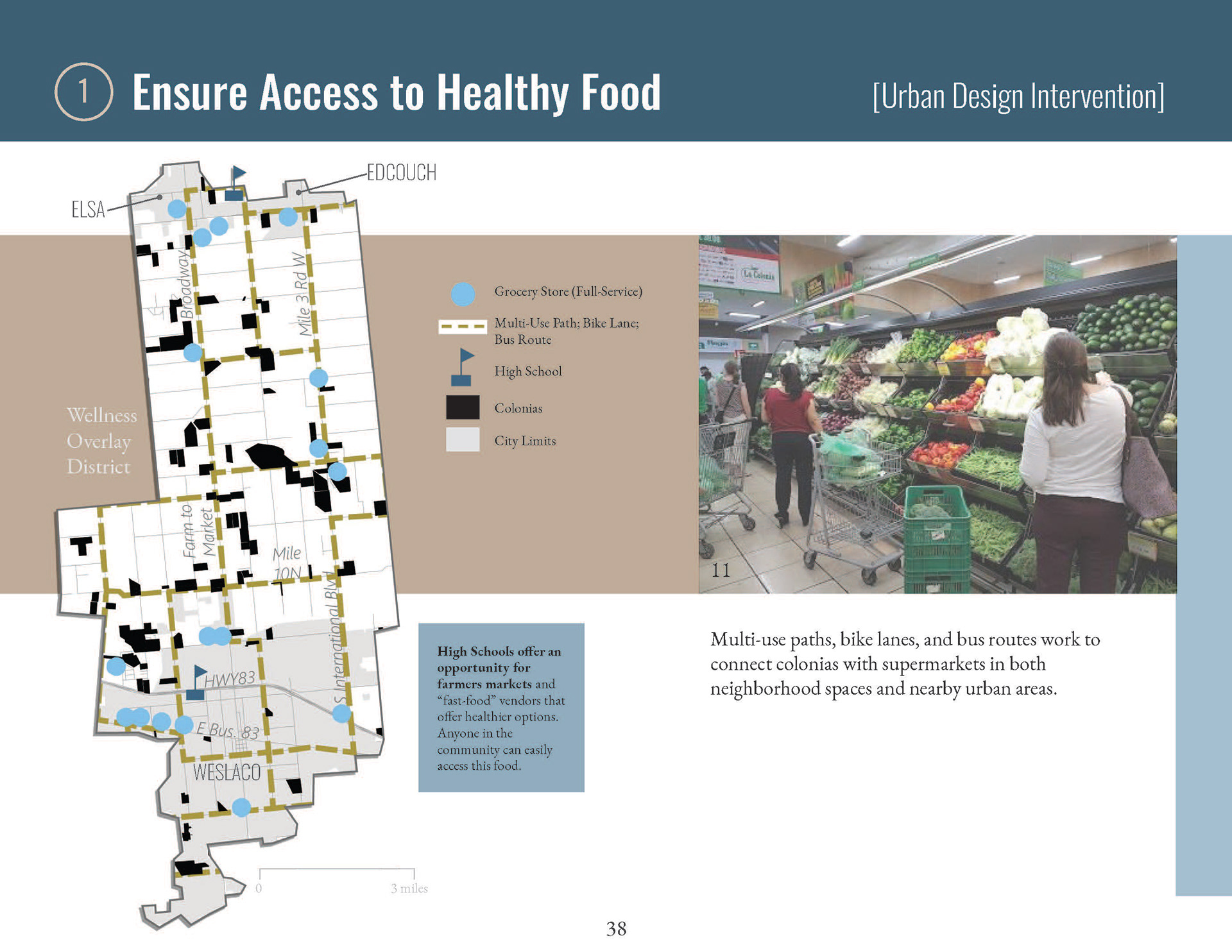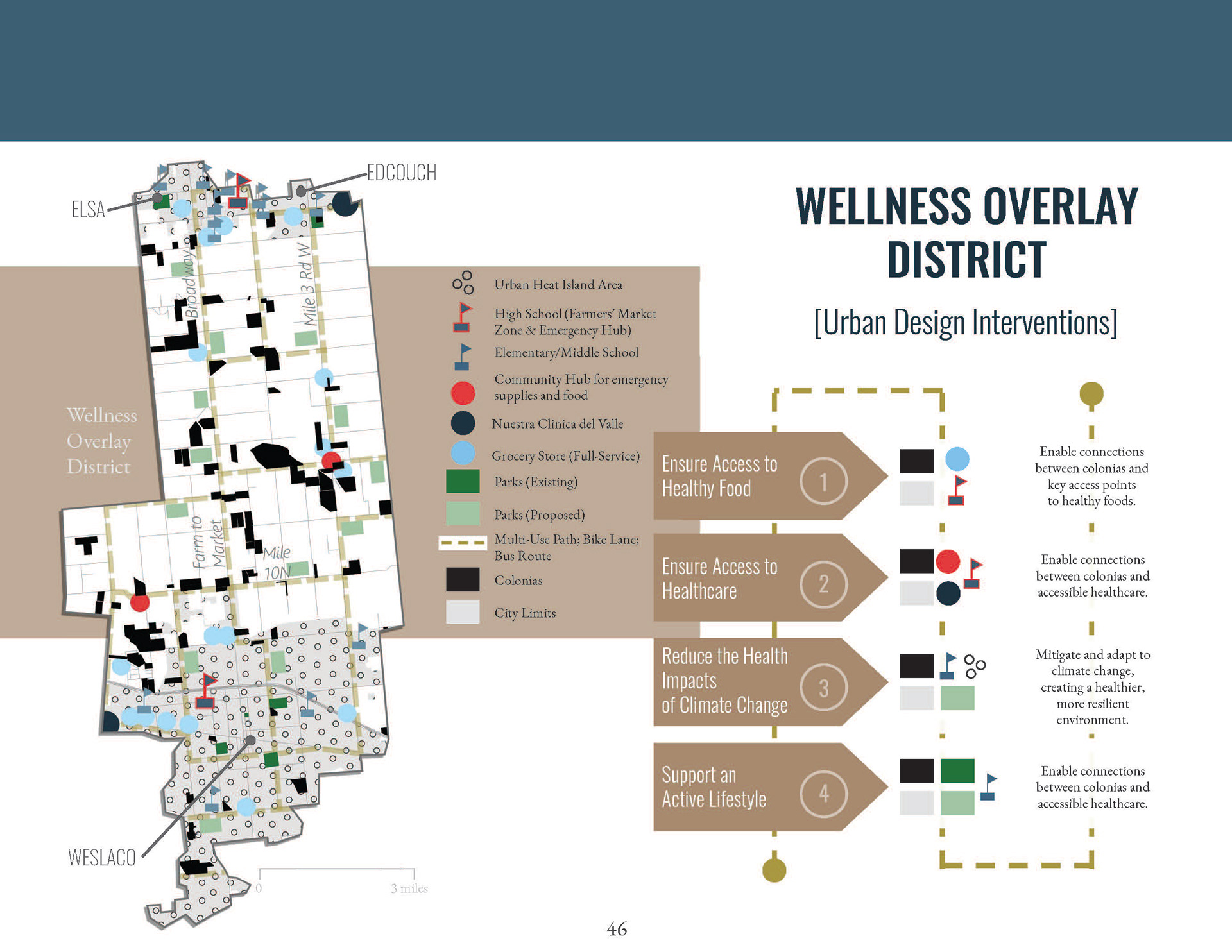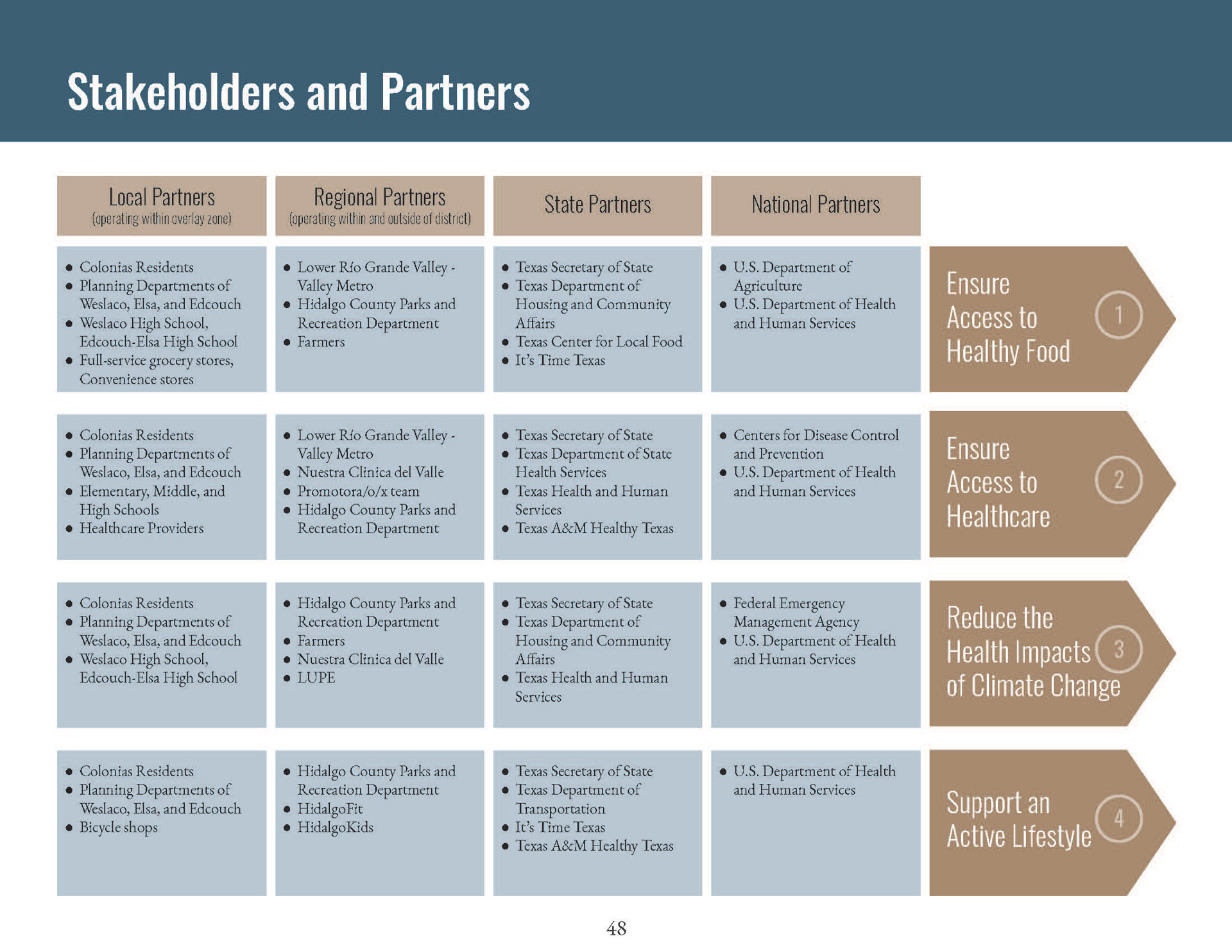 -Finding and using datasets in research
-Continued use of GIS techniques applied to urban design and planning for urban analysis
-Map creation and development (ArcGIS & Adobe programs)
-Basic book layout skills 
-Continued practice with diagramming techniques